KERI McINERNEY AND THE SHAKE SHIFTERS BAND
Keri McInerney and The Shake Shifters are an Originals 6-piece Blues/Rock & Country/Blues band from Brisbane, Queensland, Australia.  
The band formed from a collection of professional musicians who met working in a variety of professional line ups over the years. There are some amazing musicians fronting the band, led by International singer/songwriter, award winning #1 charting artist, Keri McInerney, along with UK Blue's Man Steve Tebbett; multi Golden Guitar winner, lead guitarist, Michael Fix; drummer, John Forbes (formerly Hipshooters, Kirk Lorange Band);  keyboard player, James Warner and bass player, Dennis Geraghty.  
Their unique brand of music fuses hard hitting grooves, dynamic vocals and vocal harmonies.  
Keri McInerney & The Shake Shifters, have performed at a variety of major festivals, corporate events and venues, throughout Australia. They are a quality professional lineup and have an ever growing fanbase in Australia and on the international market.  
Performances at The Airlie Beach Music Festival, Tamworth Country Music Festival and Queensland Festival of Blues Gympie Music Festival, The Undara Country Rock N Blues Festival, Yagubi Festival.  
'LET THEM ROCK YOU, ROLL YOU,  
SOOTHE YOU, BLUES YOU'!
THE KERI MCINERNEY BAND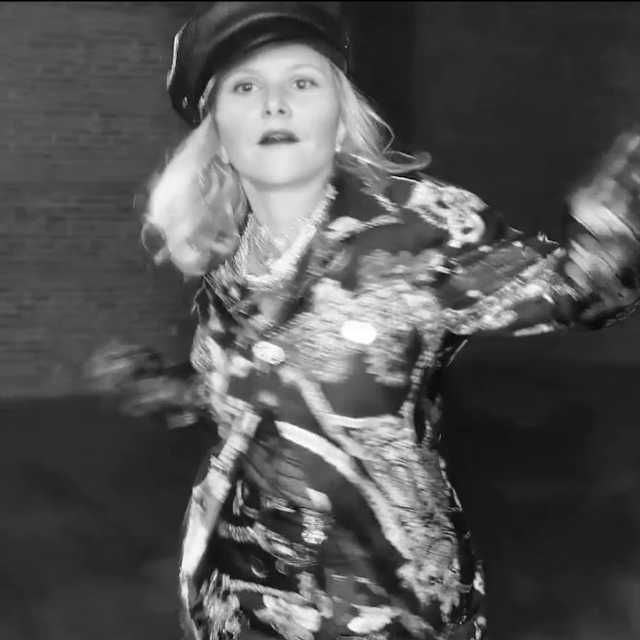 KERI McINERNEY
LEAD VOCALS/HARMONY VOCALS/PERCUSSION
International Singer/Songwriter KERI MCINERNEY is a multi-award winning vocalist and dynamic stage performer. 

Keri is multi award winner and nominee in several major awards, The World Performing Arts Awards; The European Music Awards; The Golden Guitars; The TIARAs, The Australian Songwriters Associations Awards; Qld Recording Industry Awards; South Pacific International Song writing Competition and the People's Choice Award and more.

Keri's depth of song writing and recorded releases, has seen her achieve more than 23 charting hit singles in her career, both in Australia and internationally. Recently, in 2020 and 2021, Keri McInerney scored six International #1 Charting Hit Single's, four Gold Records and four Platinum Records!
Keri McInerney is a lady who knows music can move mountains, hearts and tears.
Keri McInerney, is a little bit roots, a little bit country and a whole lot of rockin' blues!!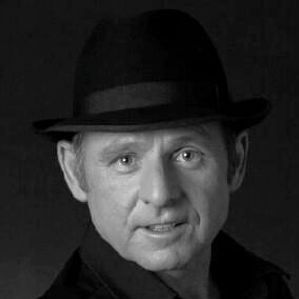 STEVE TEBBETT
UK Blues man whose dynamic style and feel for the blues gives him uncanny ability to establish a rapport with his audience where ever he performs. Steve is recognized as a master of Mississippi Delta Blues, and influenced by the greats such as the master of the blues himself, Robert Johnson, Eric Clapton, BB King and John Lee Hooker.
Steve Tebbett has a powerful voice but also at times a gentle emotional feel . He is most respected for his ability to play such a wide variety of styles—from raw blues, thru to folk, country slide guitar to jazz and rock licks.
Steve is a renowned Harp man who bends the blues like no other. He has a rock edge but also, a gentle subtle melodic approach, which adds just the right touch to any song and lyric.
Steve has performed with the greats of US Rock and Blues, toured with some of Australia's finest musicians and supported Don McLean on his Australian Tour. He works as a solo artist and also with International Singer/Songwriter, Keri McInerney in both acoustic and full band formats. He is a feature artist in Keri McInerney & The Shake Shifters.
Steve Tebbett , will rock you, soothe you, roll you, blues you. Blues at its best!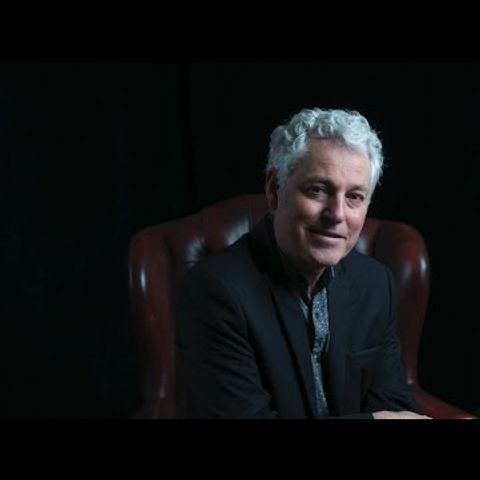 MICHAEL FIX
Michael Fix is widely acclaimed as one of the world's finest acoustic guitarists.
He has won three Golden Guitars and numerous other awards in Australia, and tours widely throughout the world, particularly Asia, Germany, Italy, the Netherlands, Austria, and elsewhere in Europe.
Over the past two decades, he's released 15 albums, together with several singles and EPs, and has established himself globally as a leading performer, appearing at festivals and concert venues across Australia, Europe and Asia.
Michael is an internationally recognised composer, whose music is also widely heard in TV shows and documentaries all over the world.
As a Maton guitar endorsee (with his own popular signature model guitar), his guitar workshops are in high demand all over Australia and internationally.
Put a guitar into Michael Fix's hands and the emotional possibilities of music are suddenly released. This remarkable composer and musician has the power to create myriad sensory experiences through his music – it captures and conveys emotions, experiences and images with ease.
And his music is unforgettable.
Recognition of Michael's extraordinary talents on the guitar has led to major ongoing sponsorship deals with Maton Guitars, D'Addario Strings, Shubb Capos, GuitarPro software, as well as AER amplification.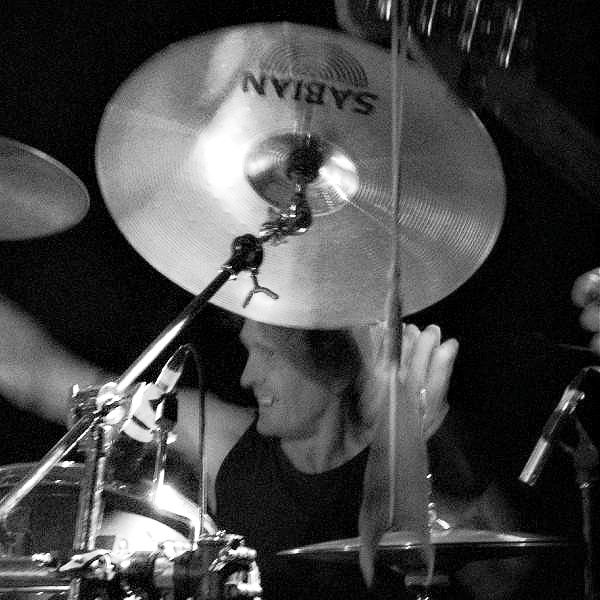 JOHN FORBES
John Forbes, drummer extraordinaire, is best known as one of Australia's highly respected Rock/ Blues drummers.
John was a part of the Queensland band Hombre, The Kirk Lorange Band and collaborated, performed and toured for many years, with the Internationally acclaimed blues band, The Hipshooters.
John has performed at many of Australia's biggest festivals and has toured Australia and overseas strutting his kind of groove. John has also played with many of Australia's biggest artists and has great involvement with many international touring music acts.
John now brings his high charged drumming style to Keri McInerney & The Shake Shifters and is a leading force in developing the bands trademark style. John is a drummer with real feel, who always finds the right groove and brings the funk to the music.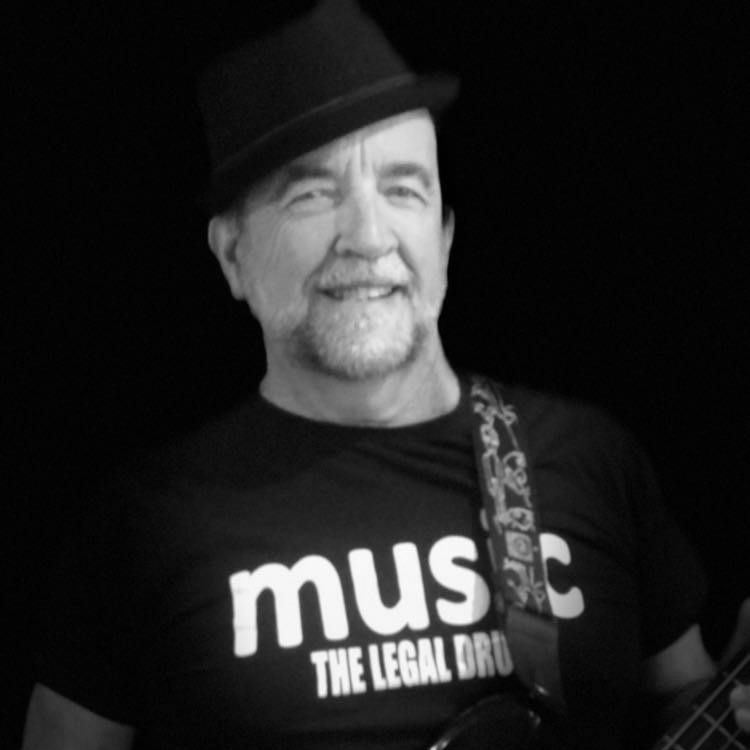 DENNIS GERAGHTY
Queensland musician Dennis Geraghty joined Keri McInerney and The Shake Shifters in 2021.  Dennis from Brisbane, Queensland, has played bass since he was 18, having performed in many line-ups throughout his career. His musical journey has included rock, country, blues and jazz.
Dennis has also dabbled in writing original music, plus jingles for radio, along with live performance in bands, duos and as a soloist vocal guitarist. He ran his own very successful event music concept and was in constant high demand.
Live music performance has always been Dennis's main love, playing bass or acoustic guitar. and keyboards. .Dennis sets a groove along with drummer John Forbes, to create a very solid rhythm section.
Dennis, ' The Groove Man', is a sought-after musician, who compliments Keri McInerney and The Shake Shifters and is a wonderful addition to the band's overall sound.